Building the Confidence to Connect with Zero Trust Edge Security
When designing and deploying Industrial IoT and edge computing solutions, it is critical to balance the needs of both Operations Technology (OT) and IT. Top business priorities for OT include safety, efficiency, throughput, quality, and uptime, as they oversee operations in environments such as the factory floor, oil refineries and warehouses. Meanwhile, security priorities for IT revolve around data protection, compliance, governance, and privacy. Solutions need to balance the needs of both OT and IT organizations, enabling them to focus on driving business outcomes.

ZEDEDA has built its orchestration solution for distributed edge computing from the ground up to strike this balance, and our Open Edge Ecosystem provides choice of industry-leading hardware, software and services partners to deliver full solutions to the market. Join this webinar to learn how we have partnered with Accenture Security and Lanner Electronics to provide customers with the infrastructure foundation and services needed to implement zero trust security at the edge, powered by software-defined capabilities and anchored with silicon-based root of trust.
During the webinar you will learn about:
• Key security considerations for Industrial IoT and edge computing
• ZEDEDA's purpose-built orchestration solution for distributed edge computing
• Accenture's services for industrial cybersecurity architecture and deployment
• Lanner's industrial-grade edge hardware portfolio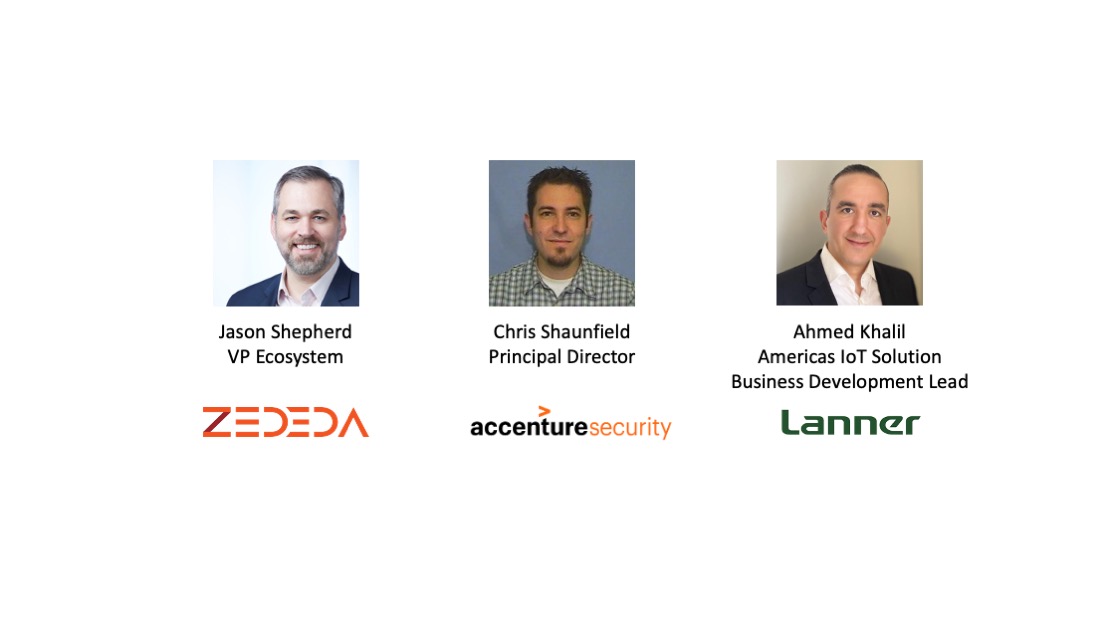 I agree that my personal data stated below may be shared with and processed by Infineon, Lanner or ZEDEDA, providing me newsletters and further marketing information about products, services & events by email and/or telephone and transmitting my data to its licensed distributors & partners exclusively for sales support purpose via email and/or telephone. I can withdraw my consent at any time.